Buyers Advocate Frankston
Real Estate Buyers Advocate Frankston
Bright Advocates is a local buyers advocate based in Frankston, Victoria. We assists buyers is finding, negotiating and purchasing property in the Mornington Peninsula. 
Being a Frankston resident himself, director and buyers agent Andre Pereira is able to offer a unique perspective and insight of the local property market in the  Frankston area. You can rest assured that you're in safe hands with Bright Advocates working for your team. 
Andre Pereira -Director & Buyers Agent
Frankston: A great place to live
Often referred to the gateway to the Mornington Peninsula , Frankston is situated 41kms south east of Melbourne on the eastern shoreline of Port Phillip Bay. Frankston is a great place to live. 

The proximity to the beach and other outdoor recreational facilities is a key drawcard of the area. Access to Melbourne is easy via train or car. Being a small city in itself Frankston has it's own hospital and University, in addition to other health services and tertiary education campuses. Coupled with extensive retail options, the city provides residents with every thing they need.
With so many drawcards it's easy to understand that Frankston is a growing city. It's been identified as a priority region for further infrastructure upgrades making it easier for residents to travel to work, education, healthcare, and other essential services. 
In fact, Frankston was recently voted as Melbourne's most liveable and affordable suburb. 
With a low median house price Frankston property prices represents fantastic value to first home buyers or those who are looking for a lifestyle suburbs with all the convenience of an inner city Melbourne suburb. Overall, Frankston is a great place to buy property either as an owner occupier or an investor. 
The Property Buyers Agent Frankston Trusts
Buyers Advocacy services
In Melbourne & Mornington Peninsula
We take care of the entire property searching, analysis, negotiation and acquisition process. Sit back and relax whilst a property professional works on your behalf.
Read more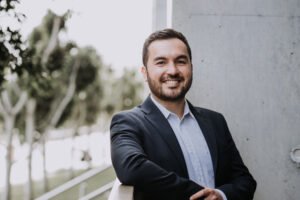 Take the stress out of the process and rest assured that you've got a skilled negotiator working on your behalf.
Read more