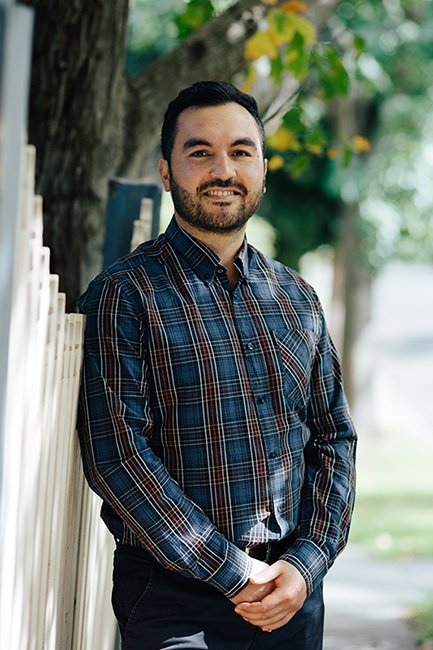 At Bright Property Advocates, we work with buyers across the Mornington Peninsula and Melbourne's southeast to help them realise their property aspirations.
Local market specialists, we partner with first home buyers, families, investors and developers to provide unbiased, independent advice and tailored support from search to settlement. Whether you need help defining your property goals, support with negotiation and bidding, or assistance sourcing the right property, we can save you time, money and hassle.
Director André Pereira is a licenced real estate agent who prides himself on achieving results that exceed expectations. Transparent and tenacious, he takes the time to understand each client's unique requirements and develop a personalised strategy to help them buy their next property at the best possible price.
Andre's strong relationships with the Mornington Peninsula's leading agents gives Bright Property Advocates priority access to pre-list and off-market properties. He's a skilled negotiator whose focus on achieving positive outcomes for all parties allows him to build trust with vendors and agents in order to consistently deliver great results.
Book a free, no-obligation chat with Andre to learn more about how Bright Property Advocates can streamline and simplify your next property purchase.
Find out if we can help you.
Client Testimonials
---
Andre is absolutely brilliant, and I can't recommend him highly enough. Throughout his time as our buyer's advocate, he was always diligent , thorough, hard-working and highly knowledgeable. He is a great communicator, and was fantastic at keeping us in the loop. He did his job so well, that he paid for himself four times over, and we would use his services again in a heartbeat.
I can't speak highly enough of my experience with Andre from Bright property. I'd decided that I wanted to buy in Frankston but really had no idea of where to start. I was at first sceptical of using an advocate and generally anyone else to find a property for me but after meeting in person with Andre I found him to be not only be a man of his word but also great at what he does. We…
Andre provided a great service! I was a first home buyer, nervous to take the plunge and make such a big investment. Andre walked me through every step so that I felt prepared, calm and empowered throughout the process. I am grateful for Andre's expertise, professionalism and personalised support.
He was very responsive in messaging and was always happy to help via phone call too. I highly recommend André as he has a mountain of knowledge and is a subject matter expert in this field. I'm definitely looking to seek him out again for future property investment.
Buyer's agent services
In Melbourne's South Eastern Suburbs and the Mornington Peninsula
We are an independent full service
buyers advocate
servicing Melbourne S.E suburbs and Mornington Peninsula. As a buyers advocate we work closely with our clients to help them locate, assess, negotiate and purchase real estate. Unlike sellers agents who represent the interests of the vendor, we represent the interests of the buyer. We take the time to thoroughly understand our clients needs to ensure that we provide a tailored service which matches their needs and helps them achieve the best possible outcome ultimately realising their property ownership goals.
Whether you need help buying a home or whether you need help buying an investment property we can assist you acquire the best property for the right price. 
We cater for a variety of different clients from first home buyers, downsizers, experienced home buyers, lifestyle property buyers, first time investors, interstate investors, and professional investors looking for development deals. Regardless of our clients situation, we are completely dedicated to getting the very best results for them and helping them to achieve their property goals.
Bright Advocates can support you acquiring properties in Melbourne's South Eastern suburbs and the Mornington Peninsula. The suburbs we operate in include
Frankston
, Mount Eliza, Mornington, Mount Martha, Dromana, Rosebud, Hastings and surrounding suburbs. If you would like to know more about how we can help you purchase the right property for you, simply 
get in touch
with us to book a free, no pressure, initial consultation.